Visual Thinking,
Team Coaching
and Visual Facilitation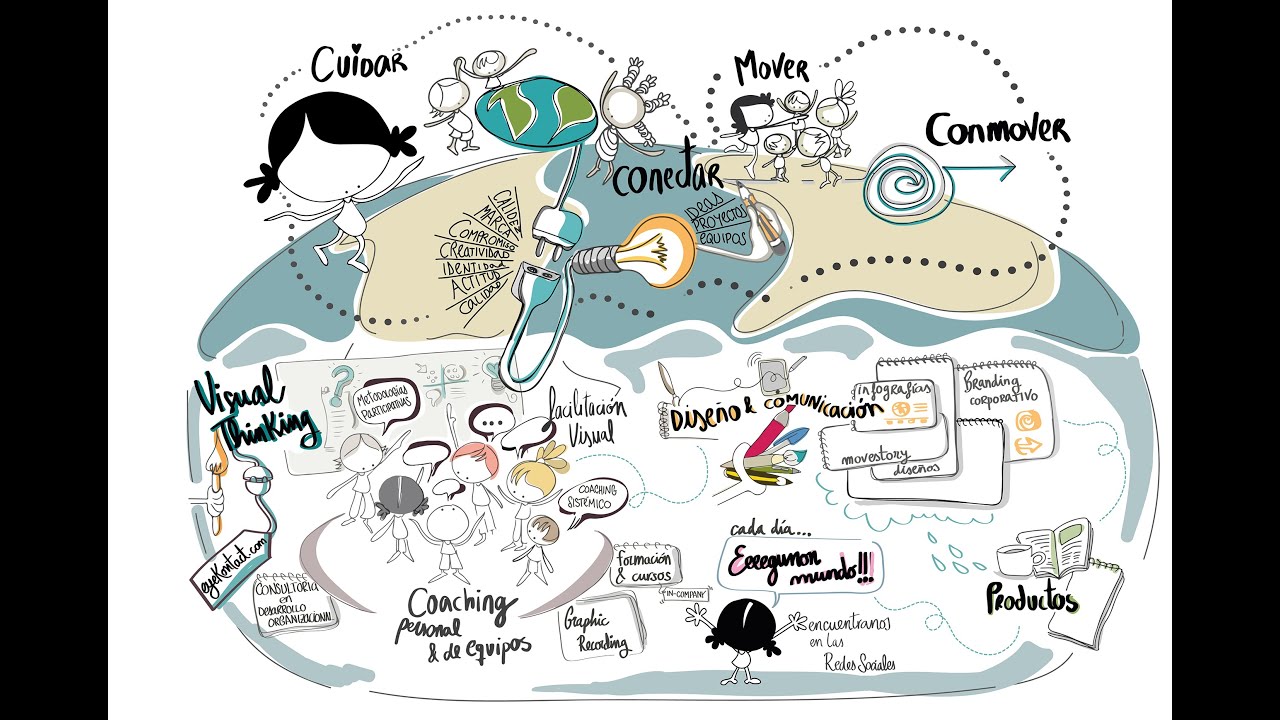 Through methodologies like the visual thinking, graphic facilitation and the systemic coaching, we accompany you to:
We combine the methodologies of Visual Thinking, visual facilitation, collective creation, group methodologies and team coaching among others, with the aim of helping teams and organizations to respond to their challenges. You will drive the necessary changes, you will get closer to your dream. And something new will arise.
Because we love what we do and we think that
this methodology can help you, we have written a book
in which we talk about Visual Thinking.